LIFE: Ain't nobody got TIME for that
Every one of us has a wish list. It maybe

wishing for a fountain of chocolates as a child or wishing for company when aged. But in today's life full of mad rush, we seldom have time for our heart's desires. We are lost somewhere in life, juggling between work and family (or just behave like lazy stuck up idiots who find no time off their phones and beyond the four walls of their homes. Harsh truth, people.) Given a chance to do something right now, I would do these:
*Gift myself - THE ME TIME*
How often do I wonder that today, I'll take my leave and go explore and assess myself a bit? But then comes crashing down 'The Reality' and I am back to my work. I just don't have the determination to make time for myself. I keep thinking "what the family will think of my absence?" or "will this leave hamper my work?" this, I am sure is everyone's life story. But sometimes, you have to say "TO HELL WITH ALL THIS" and start living for yourselves. 'Cause let's face it. No one is going to live my life for myself. So, cut short on the responsibilities for a while and dedicate an entire day's time just for myself. Go to the spa or join some yoga classes or just take my car, go for a long drive and explore the countryside. Once I start, the options aren't going to end.
Gone are the days when we would run out of our homes with cycles and balls and play with are friends. Or, are they? The people who were most important to me many a years ago (and still are) have the same story as me. No time and too many responsibilities. They have to look after their families and go to work. Just like me, even they bring work back home which makes it difficult for them to spend time with their families and friends. They can't plan any parties or get-together meets with anyone. I want to go on a long vacation with all my friends, live life as we did when we were kids. Go cycling, tease each other, have competitions and just go wild without a care in the world.
I love singing. I always keep humming and recording songs (annoying my family/colleagues at times) but that's what I love to do the most. Be it while working or while cooking, I always keep singing. My friends and I have a group where we sing and post the songs and assess each other. I have a dream of making my own music album but having said that, that needs a lot of dedicated and undisturbed time. And boy! That needs a good amount of money too. Recording an album in professional quality doesn't come cheap.
How less time we have to live our lives! Instead of slogging every minute, we should live every moment like it's our last, breaking free of the monotonous schedule. Let the rules take a break too.
I think life is a maze. And time is the price we get if we are able to get out of the maze.
We don't get a second chance at life
. Life is no Nintendo game. You can't restart or spawn back to enjoy life. Once the time to live life is gone, it's gone for good. So make the most of life till you have it. And at the end of it, it's me and me discovered. This discovery kept taking a back seat and the now the journey has been real long and high time to realize and live…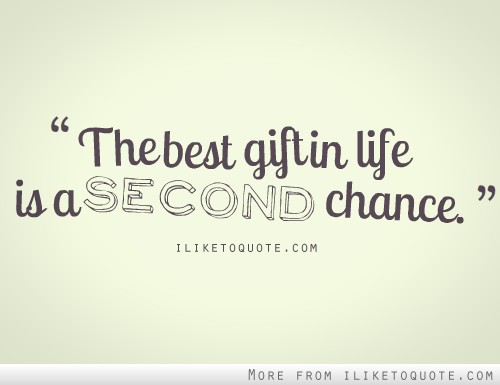 couresy - iliketoquote